Bill Pringle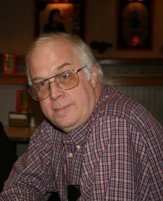 This is the personal web site for Bill Pringle. My professional web site is at: technologyservants.com, which contains a list of the web sites I have created.
I am a senior software engineer with a wide range of skills. If you are interested in knowing more about my skills, I would encourage you to read my resume, look at my LinkedIn Page, read my bio on Technology Servants, and visit the About Me link.
Are you looking for a job? I was laid off and looking for work for quite a while. It was the first time I had to look for a job; in the past, companies recruited me, so this was quite a shock. During this time, I learned a number of interesting things about looking for a job. This might help your job search..
I created and maintain a web site for Cheryl Wheeler, who is a great singer-songwriter. This web site gets about 300 hits per day, and is probably the longest-running web site devoted to a performer. It appears at the top of most search engine results for any search related to Cheryl Wheeler.
I have written all kinds of software over my career, including a number of programs that I have made available under a Creative Commons license. You are welcome to use any of these programs for non-commercial use, and can even make changes to it or use the code to build new programs, provided you credit me as the original author, and share your code with others in the same manner.
I maintain a news page that contains links to some of the articles that I have found interesting. These articles run the range from computers, social networks, politics, religion, science, etc. I also have a page dedicated to Facebook security issues.
I used to teach computer courses part-time for Penn State at the Great Valley graduate school as well as Continuing Education. I was one of the first faculty member to take advantage of the web to make course material available for students. If you want to teach yourself how to write computer programs, you can learn a lot from these notes. Also, if you know of a school that is looking for a computer science instructor, please let me know.
I am also very active in my church, and have given numerous talks in church. That page also contains descriptions of my scripture studies and other gospel topics. I have also created programs and documentation for LDS resources.
I am very interested in Family History, and have compiled an extensive family tree that covers both my and my wife's ancestors.
I enjoy playing video games, especially console-based Role Playing Games (RPGs) like Final Fantasy, and have written a number of Video Game FAQs for some of the games I have played. These FAQs are available on GameFAQs, the best-known web site for such documents. My guides get between 200 and 600 hits per week.
---
Where
Why
Classes I Teach
This page contains information on the various classes that I teach at Penn State.
Cheryl Wheeler
I maintain this web site for one of the best singer/songwriters around.
Downloads
Here you will find all kinds of software examples. It is mainly used for my students, but others are welcome as well.
Books & Web Sites
Here are some recommended readings for my students, as well as some interesting web sites. If you are involved with computers and/or programming, you might find something useful as well.
Interesting Articles
Some interesting articles that might give you some insight into the computer field
Family History
I have been interested in family history recently. These pages describe my ancestors. I'm hoping that somebody will google for a name, find these pages, and help me learn more about my ancestors.
LDS Resources
This page contains a program to help LDS wards make better use of their MLS system.
(This probably won't be of any use to you unless you are a Mormon)

Games
This page lists the FAQs I've written for video games (RPGs).
Talks and writings
This page discusses a number talks that I have given in church, along with some of my scripture study notes.
Palm Basic Programs
This page contains some nice info about Palm Pilots.
Christmas Quiz
Think you know the Christmas Story? Take this quiz and test yourself.
Plagiarism
Some tips for faculty on how to prevent and detect plagiarism
About Me
For the hopelessly bored.
"Knowledge is like love: the more you share, the more you get"
(from my graduation talk).